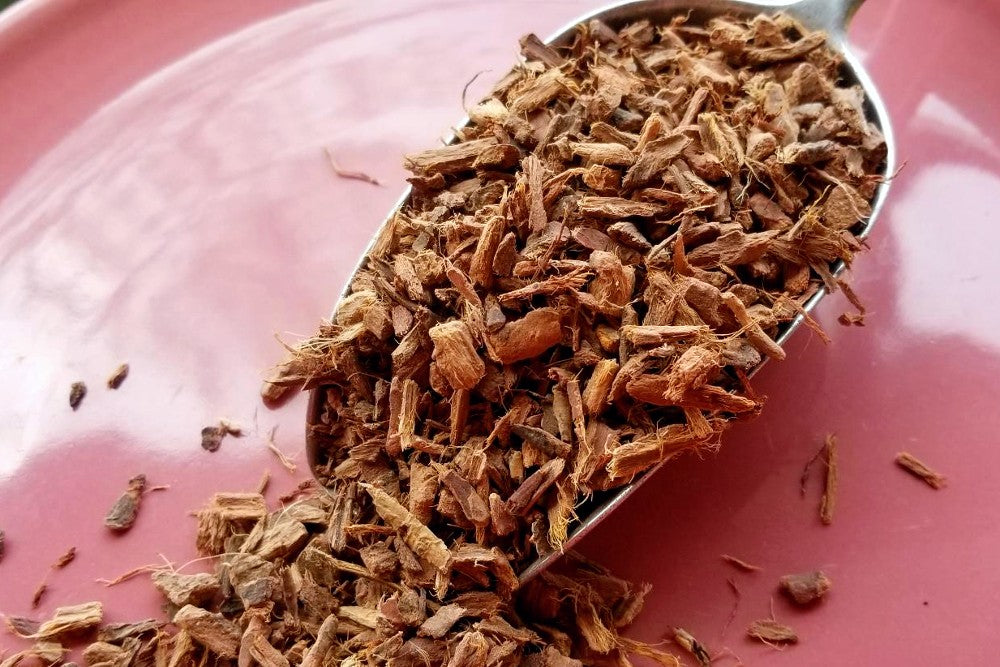 Bayberry Bark, organic 1 oz
Myrica cerifera
"Astringent and stimulant. In large doses emetic. It is useful in diarrhoea, jaundice, scrofula, etc. Externally, the powdered bark is used as a stimulant to indolent ulcers, though in poultices it should be combined with elm. The decoction is good as a gargle and injection in chronic inflammation of the throat, leucorrhoea, uterine haemorrhage, etc. It is an excellent wash for the gums.
The powder is strongly sternutatory and excites coughing. Water in which the wax has been 'tried,' when boiled to an extract, is regarded as a certain cure for dysentery, and the wax itself, being astringent and slightly narcotic, is valuable in severe dysentery and internal ulcerations."
- excerpted from A Modern Herbal by M. Grieve. 
This information is not meant to diagnose or prescribe. Please consult with your health practitioner for serious health conditions, or before combining herbs with prescription or over-the-counter medications
---
---
More from this collection