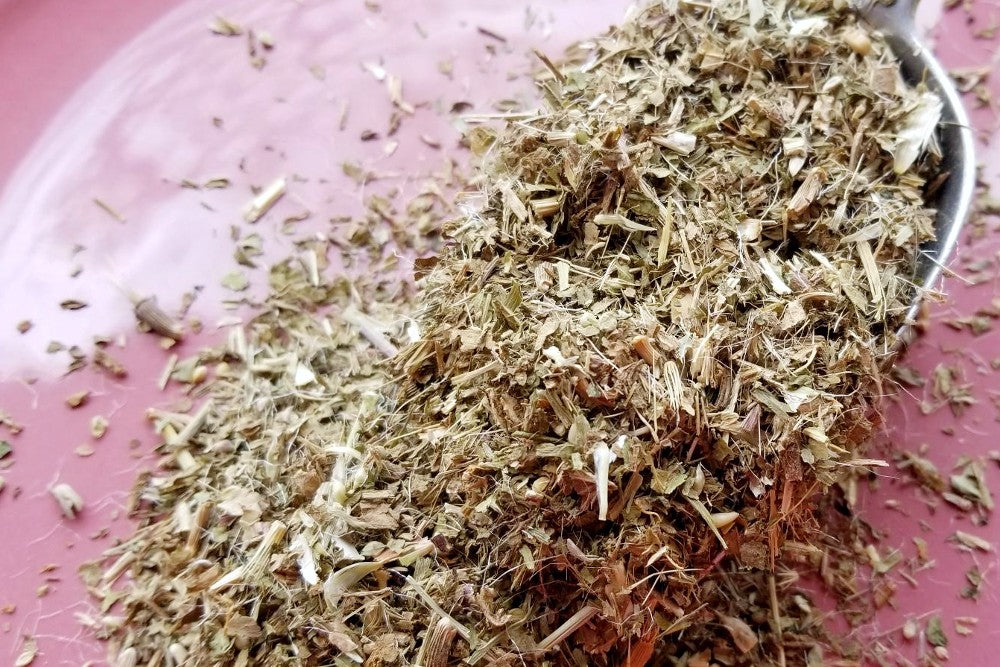 Blessed Thistle, Organic 1oz.
Cnicus benedictus
Blessed thistle can be used as a digestive and a liver tonic. Like its relative, milk thistle, it is known to repair damaged liver cells. Blessed thistle also stimulates blood flow to the mammary glands, thus increasing and enriching the flow of mother's milk.
This information was written by Christa Sinadinos. It is not meant to diagnose or prescribe. Please consult with your health practitioner for serious health conditions, or before combining herbs with prescription or over-the-counter medications.
---
---
More from this collection