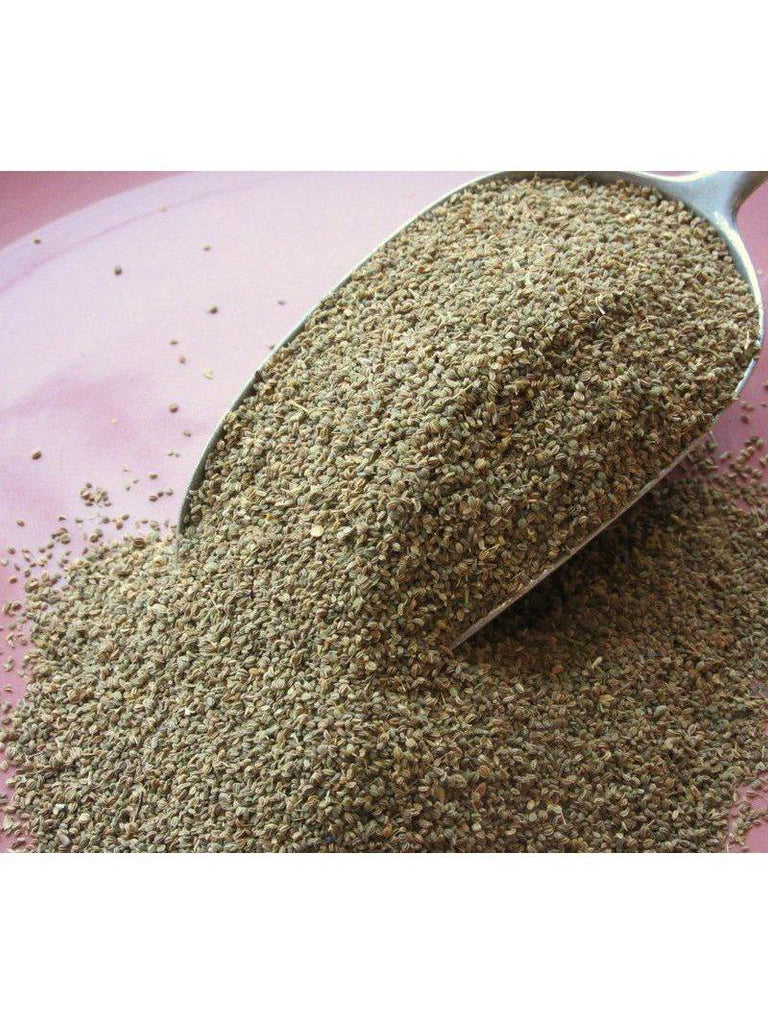 Celery Seed, Organic 1oz
Celery Seed (Apium graveolens)
Celery seed can be used to flavor soups, sauces, and other foods. Celery seed tea has diuretic properties. It can be helpful to rid the body of uric acid, which, in excess, can build up in the joints and cause and / or irritate rheumatoid arthritis and gout. Thus, the extract or tea of celery seed is sometimes recommended for those who suffer from arthritis. It also has very mild nervine actions, as well as carminative properties.
**Contraindications: avoid consuming larger volumes (more than 16 ounces of tea) during pregnancy as celery seed may act as an emmenogogue. Also, avoid consuming celery seed with acute or chronic inflammation of the kidneys.**
This information was written by Christa Sinadinos. It is not meant to diagnose or prescribe. Please consult with your health practitioner for serious health conditions, or before combining herbs with prescription or over-the-counter medications.
---
---
More from this collection