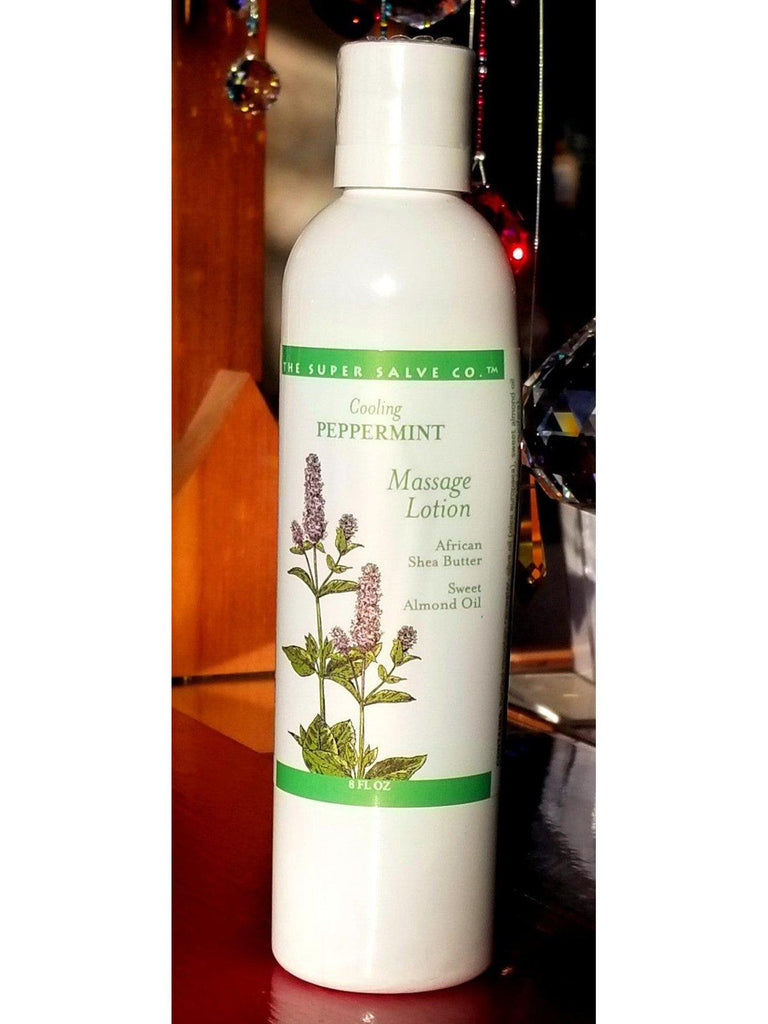 Cooling Peppermint Massage Lotion, 8oz
by The Super Salve Co.
Directions: Shake very well before use.  Massage over entire body, avoiding face and any sensitive areas.  
*Warning: This product does contain very cooling essential oils designed to heighten muscle relaxation.  You may wish to test on on a small area of skin first to see if it will work for you.  
 Contains: Purified mountain rainwater; olive oil; sweet almond oil; grapeseed oil; virgin coconut oil; organic arnica flower plant-infused oil; African shea butter; cocoa butter; beeswax; lecithin; pure essential oils of peppermint, white camphor, and sweet birch; glucose oxidase; and enzyme lactoperoxidase.
---
---
More from this collection