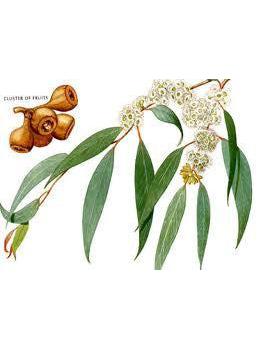 Eucalyptus Radiata Wild 5ml
Camphoraceous, soft, sweet, fresh.Wildcrafted Eucalyptus radiata is a medium-sized tree with rough bark and long, fine, narrow leaves. It is also called narrow-leaf peppermint because when the leaves are crushed there is the aroma of peppermint. The essential oil has an very pleasant aroma and is gentle, yet a strong anti-viral and decongestant. There are many who consider radiata to be the best all- purpose eucalyptus.
Anti-bacterial. Anti-viral. Supports the immune system. Relieves congestion. Cools and reduces inflammation. Especially good for chronic upper respiratory infections, including bronchitis and sinusitis. Also useful for coughs, sore throats, and headaches. Relieves muscles aches and strains and eases the discomfort of arthritis.
Uplifts and refreshes.
---