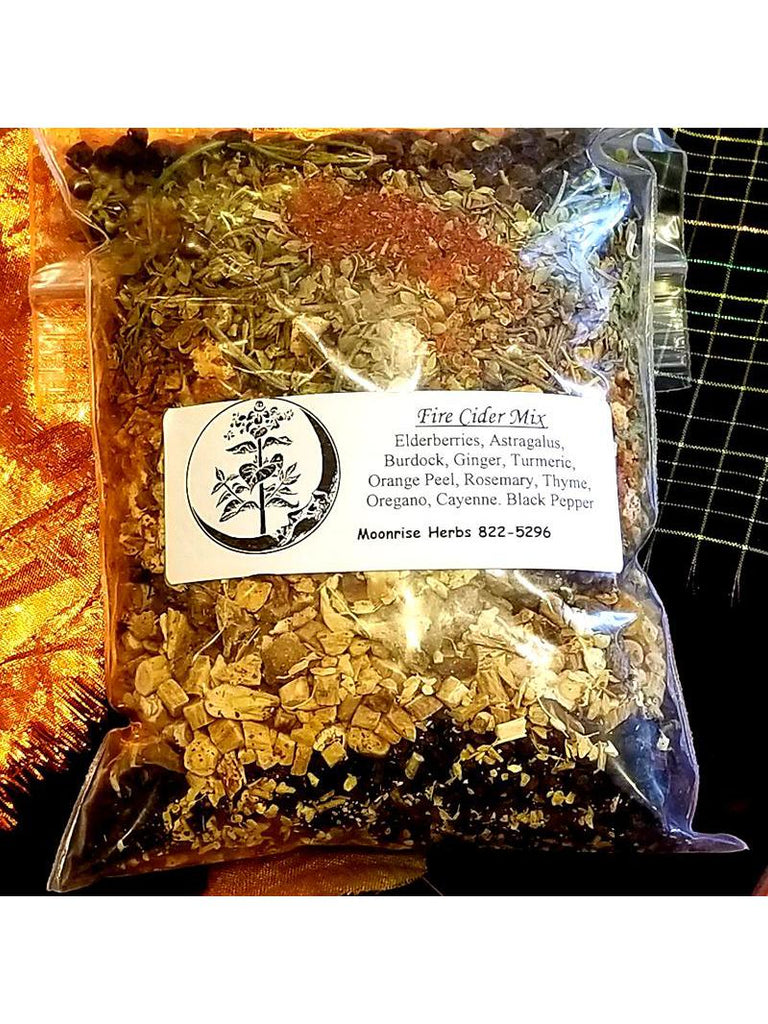 Fire Cider Mix
Make your own fire cider at home to keep those chills away and your immune system raring to go!  Fire cider also makes a wonderful gift for the cold seasons!
Contains: Elderberries, Astragalus root, Burdock root, Ginger root, Turmeric root, Orange peel, Rosemary, Thyme, Oregano, Cayenne powder and Black Peppercorns.
Instructions: Combine dried herbs with 1 onion, 3 heads of garlic, and horseradish root (all fresh and chopped) in a half gallon jar.  Fill the rest of the jar with apple cider vinegar and optionally honey.  Let sit in a cool, dry pace for 4 weeks...shake daily.  Strain thoroughly and bottle.
---
---
More from this collection