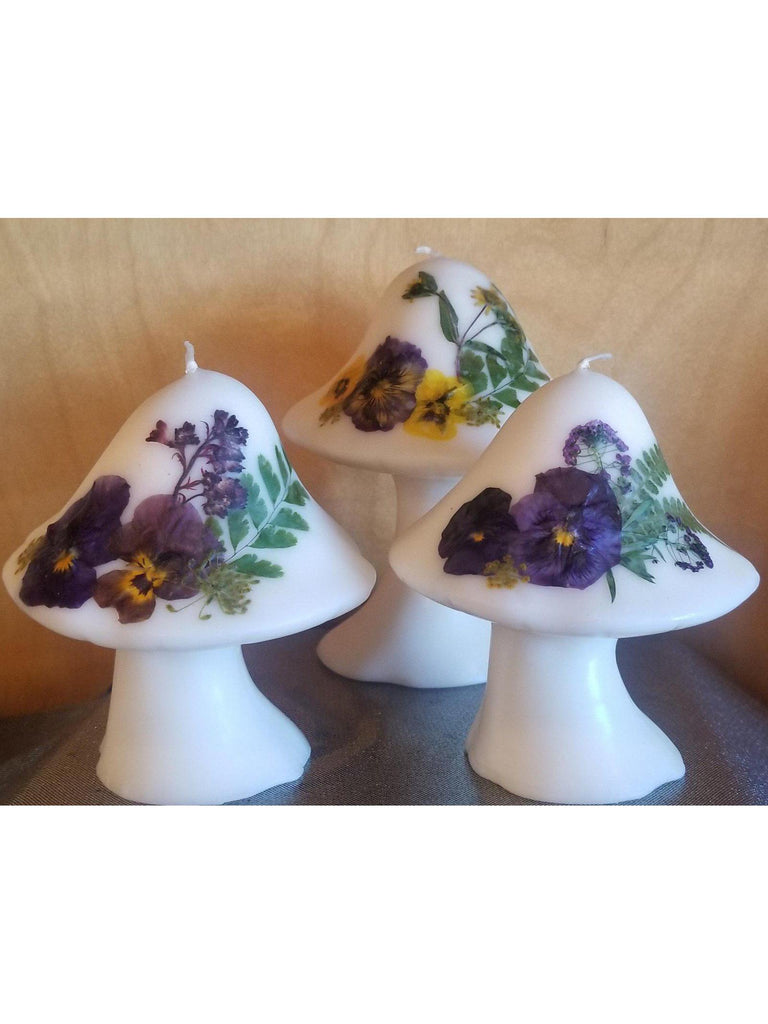 Guinevere's Candles Mushroom Flower Candles
Take a touch of the forest with you!  These adorable soy wax candles  come in 3 size options and are inlaid with flowers.
*As with all Guinevere's Candles, there is a hint of lavender oil and flower pattern and color will vary. We will do our best to fill specific requests.
Small Mushroom:  About 2" x 2" diameter
Med Mushroom:  About 4" x 4"diameter
Large Mushroom: About 5" x 4" diameter
---
---
More from this collection