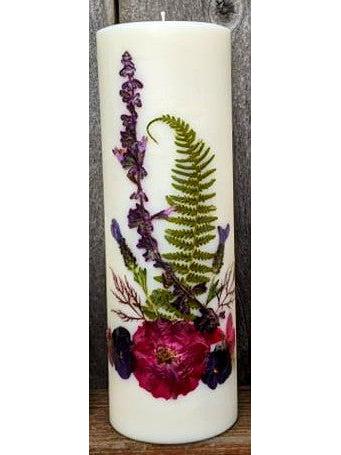 Pressed Flower Medium Pillar by Guinevere's Candles
An elegant long arrangement of flowers in soy wax.
Size 2.5x9.5 
Burn Time 80 hours
Guinevere's Candles are pressed flower candles made locally in an alternative solar powered workshop. Each candle features a unique design of real pressed flowers that glow when the candle is lit . All candles are scented with lavender oil.
---
---
More from this collection