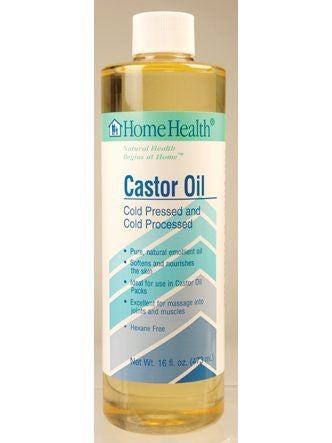 Home Health Castor Oil 16oz.
Castor Oil is a natural emollient that penetrates the surface layers of the skin, making it softer and more supple.
The effects of externally applied Castor Oil can be enhanced through the use of a "castor oil pack" - a piece of wool flannel saturated with the oil and applied to the body. Use of a pack allows the greatest penetration in a specific area of the body. The application of heat further increases the penetration allowing the oil to better impart its qualities to the body.
---