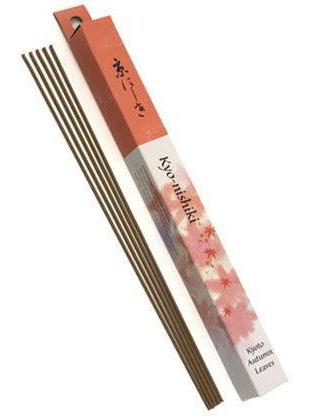 Shoyeido Incense Autumn Leaves - Kyonishiki
Created to inspire one's inner spirit, this affordable fragrance contains sandalwood and a touch of cinnamon. One of Shoyeido's best sellers!
35 sticks - 8.75" (22 cm) long. Approximate burning time: 50 minutes per stick. Ingredients: Sandalwood (Santali lignum), Cinnamon (Cinnamonomi cortex), Patchouli (Pogostemi herba), Benzoin (Benzoinum) and spices.
---
---
More from this collection