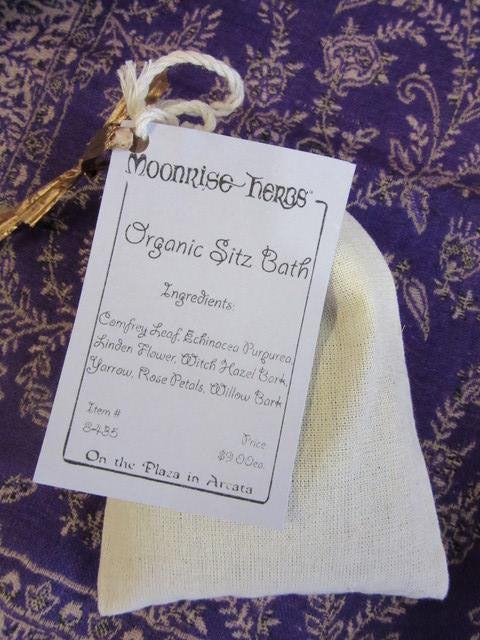 Sitz Bath Blend, organic 1oz
Our Periglow replacement, this soothing and healing blend comes directly from that traditional Swiss formula. Blended and packaged here at Moonrise Herbs!
Suggested Use: 4 compresses in the first weeks after giving birth.
Bring 5 cups of fresh water to a boil. Add one herb compress, reduce heat, cover and allow to simmer for 10-15 minutes.
Prepare a comfortably warm bath for yourself. Just prior to entering the bath, pour in the herbal infusion together with the hot compress. When the compress has cooled enough to be tolerable, gently hold the compress between your legs. Use caution, as the interior of the bag may be very hot.
---