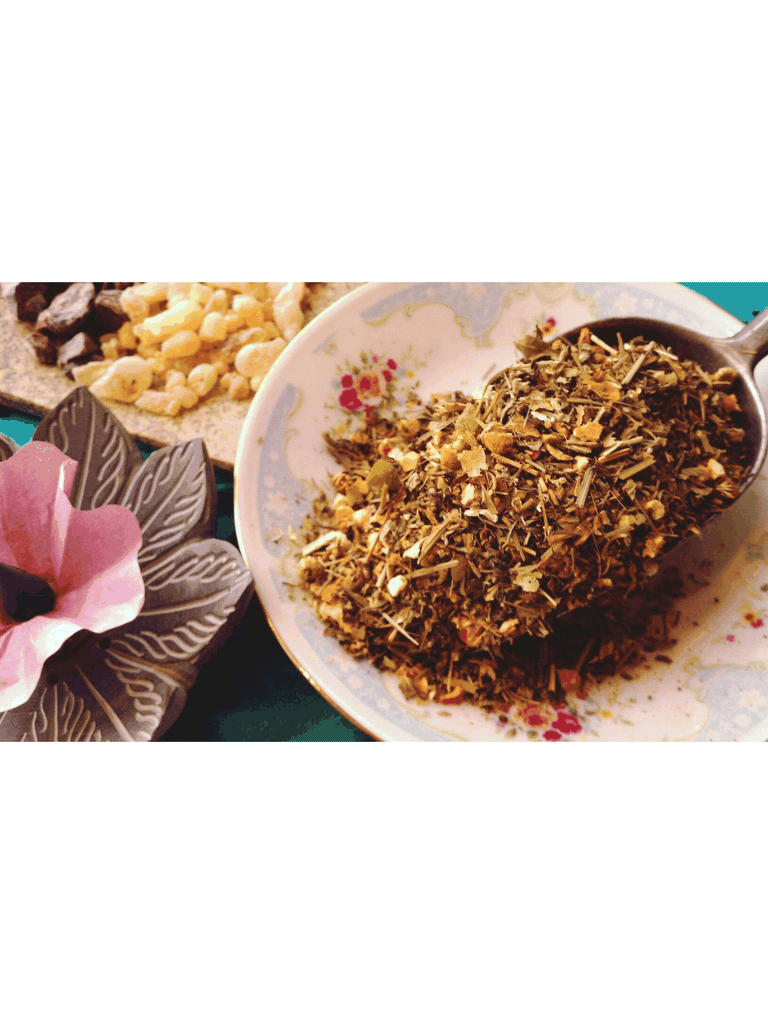 Sound Sleep Tea, organic 1oz.
For those sleepless nights, our Sound Sleep tea is a lovely nervine/antispasmodic blend that will ease you gently into slumber. This tea was formulated by Nicole, a most intuitive and knowledgeable herbalist here at Moonrise Herbs, who crafted this blend with love and careful attention.
Smooth and with a hint of sweetness, the organic ingredients in our Sound Sleep tea are: Lemon Balm, Lemongrass, Lemon Verbena, Chamomile, Orange Peel, Linden, Damiana, Tulsi Basil, Passionflower, Valerian Root, and Licorice Root.
---
---
More from this collection